Annual assessment fees
As a mission-driven and industry-led organization, we are committed to keeping assessment participation fees low. For details, please contact us.
Assessment resources
The most recent assessment resources can be found here:
A step-by-step guide to successfully completing your GRESB Assessment
Whether you are reporting for the first time or are more experienced, this step-by-step guide will help you report on your ESG performance through the GRESB Assessments.
Review the 2022 Assessment Resources and identify the information you will need to complete the Assessment.

Review the 2022 GRESB Assessment resources

Bring your Sustainability Manager or the person in your organization responsible for sustainability issues into the Assessment reporting process at the beginning. In addition to providing their expertise, they can help ensure all stakeholders are involved to successfully respond to each indicator in the Assessment.

If your organization does not have a dedicated person responsible for sustainability issues, use the Assessment as a framework for mapping ESG responsibility across various departments.

On April 1, you can log into the Portal to start your Assessment. Current users can log in using their existing account details. If you have not previously reported to GRESB, please create an account.

Once logged in, you will be asked to choose which Assessment and Component you are reporting to and whether you will be completing a voluntary module. You'll also be asked to provide the name of the reporting entity and your intent to submit. This information will be visible to GRESB Investor Members, who can track reporting progress.

This section identifies the reporting entity. The information you provide will be used to define your reporting scope and peer group.

As you run through the indicators and review the guidance for each, it makes sense to place the indicators into the following categories:

Indicators that you can give identical answers to for several entities
Indicators that you can answer immediately
Indicators that are more time-consuming to answer
Indicators that require involvement from other employees from your organization or external consultants

This guidance is also provided in the Assessment Reference Guide, available in Resources and under STEP 1 above.

The first draft should include all document uploads and hyperlinks. This will give you plenty of time to check that all required information has been included, arrange for internal approvals and to request a Pre-Submission Check before submitting your response.

A Pre-Submission Check is a high-level check of your Assessment prior to final submission. It helps you reduce errors that may adversely impact your Assessment results and ensure that your submission is as complete as possible.

Once you have obtained internal approval to submit your Assessment, you will need to formally submit your response in the Portal.

The deadline for submission is July 1 at 23:59 PDT.

The Review Period is designed to further strengthen the reliability of our Assessments and benchmark results.

In light of the updated timeline, your preliminary individual GRESB Results will be available in the Portal on September 1. During the Review Period, you will be able to submit a review request to GRESB using a dedicated form.

The final results will be launched to both participants and Investor Members on October 1.

Following the updated timeline, the final results will be available in the Portal on October 1. The two primary reports are the GRESB Scorecard and Benchmark Report.

The Scorecard provides you with your overall GRESB Score, GRESB Rating and a summary analysis of how your performance compares to your peers.

The Benchmark Report includes a more in-depth analysis of your sustainability performance, providing the basis for competitive analysis and communication. It begins with the Scorecard and is followed by indicator-by-indicator information of your ESG performance and how this compares against your peers. The report is designed to help you identify areas of risk and opportunity, make informed decisions and deepen your engagement with investors.

For an in-depth review of your results with a member of the GRESB team you can request a Results Consultation.

Your GRESB results provide you with a practical way to understand your ESG performance and communicate that performance to investors.

The key to analyzing GRESB data is in peer-group comparisons that take into account country, regional, sectoral and investment type variations. This richer analysis will enable you to understand your results in the context of your investment strategies and communicate this to investors.
We are here to support you
We want to help you have a smooth reporting process. The Portal has a Guidance tab for each indicator in the Assessment outlining the information to provide. You can sign up for our online training platform, and the GRESB Helpdesk is here to answer your questions.
Additional useful tools and functionality in the Portal:
The pre-filling function adds the information you have already provided in previous years.
The document section provides an overview of documents you have submitted as evidence.
The Portal allows you to upload multiple documents as evidence per indicator, eliminating the need to merge different documentation into one file.
You can manage access rights, adding users with different levels of access.
We have implemented real-time error detection systems and warnings.
Automated data uploads for the Real Estate Assessment are available through the GRESB Asset Portal via the Asset Spreadsheet or GRESB API. View GRESB Data Partners who can assist with data automation.
The Template Tool enables you to copy information across multiple submissions.
The online training courses walk you through reporting by indicator type.
The GRESB Helpdesk routes your inquiries to the appropriate team member.
GRESB Partners can help with your Assessment
GRESB Partners are leading sustainability consultants and solution providers who can assist you to efficiently complete your Assessment, manage ESG data and advance your ESG performance.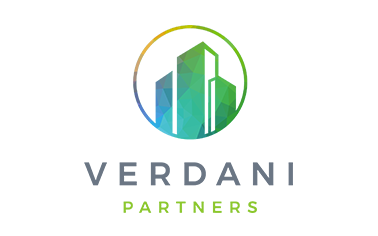 Find the right partner to help with your reporting
Read reporting tips and guidance from our Partners
We asked our Partners to come up with their top tips and guidance on reporting for GRESB Insights. See their contributions below:
"*" indicates required fields