What is transition risk?
Transition risks are business-related risks that follow societal and economic shifts toward a low-carbon and more climate-friendly future. These risks can include policy and regulatory risks, technological risks, market risks, reputational risks, and legal risks. These risks are interconnected and often top of mind for investors as they attempt to navigate an increasingly aggressive low-carbon agenda that can create capital and operational consequences to their assets.
For asset managers and investors alike, estimating the overall transition risk associated with a portfolio can be a daunting task.
Get up to speed quickly on the transition risks residing in your portfolio
For GRESB Members, getting an executive-level understanding of transition risk across portfolios and a projection of when individual assets may become at risk is both easy and inexpensive. This is because:
Your insights are already prepared. The Transition Risk Report draws on existing asset-level data in the GRESB Portal, making it the quickest and most cost-effective way to uncover transition risk without additional reporting.
We show you three levels of insights. Built from asset-level data, the Transition Risk Report provides a clear picture of risk in individual assets and aggregated across regions. The global summary is a snapshot of your whole portfolio.
GRESB leverages real data from 117,000 assets. Real data means more useful insights. If any of your asset data is missing, GRESB makes accurate estimations using our granular, worldwide asset-level database.
Insights are science based. The Transition Risk Report benchmarks assets against CRREM's scientifically reviewed and industry-accepted decarbonization pathways.
Another benefit is that the report is ready to share with investors, because the underlying data is already standardized in GRESB's Benchmarks and in a format they expect.
See an example Transition Risk Report.
---
Request a demo
Interested in learning more about the GRESB Transition Risk Report? Request a demo today.
Otherwise, GRESB Members that already participate in an assessment can get their report now by contacting us.
Get a demo
---
GRESB and CRREM together
CRREM – An EU-funded Horizon 2020 project that stands for the 'Carbon Risk Real Estate Monitor' was launched in collaboration with other consortium members.
CRREM translates Paris Climate goals into regional trajectories against which assets and portfolios can be benchmarked. These pathways underpin GRESB's Transition Risk Report and show when individual assets are at risk of being stranded because they are not in compliance with local regulations or have entered obsolescence. The use of CRREM's 1.5C pathways has been endorsed by both the UN-convened Net-Zero Asset Owner Alliance and the Institutional Investors Group on Climate Change.
GRESB's Estimation Model
In cases where energy consumption data is missing, GRESB's Estimation Model (GEM) can drill down and compare a building's known data points – like floor size, location, and specific property subtype – against the GRESB database.
The figures displayed here are based on a blind test comparing both GEM and an alternative estimation based on a linear extrapolation (a common estimation approach) against a set of properties in the Netherlands, in this case multifamily mid-rise buildings.
Read more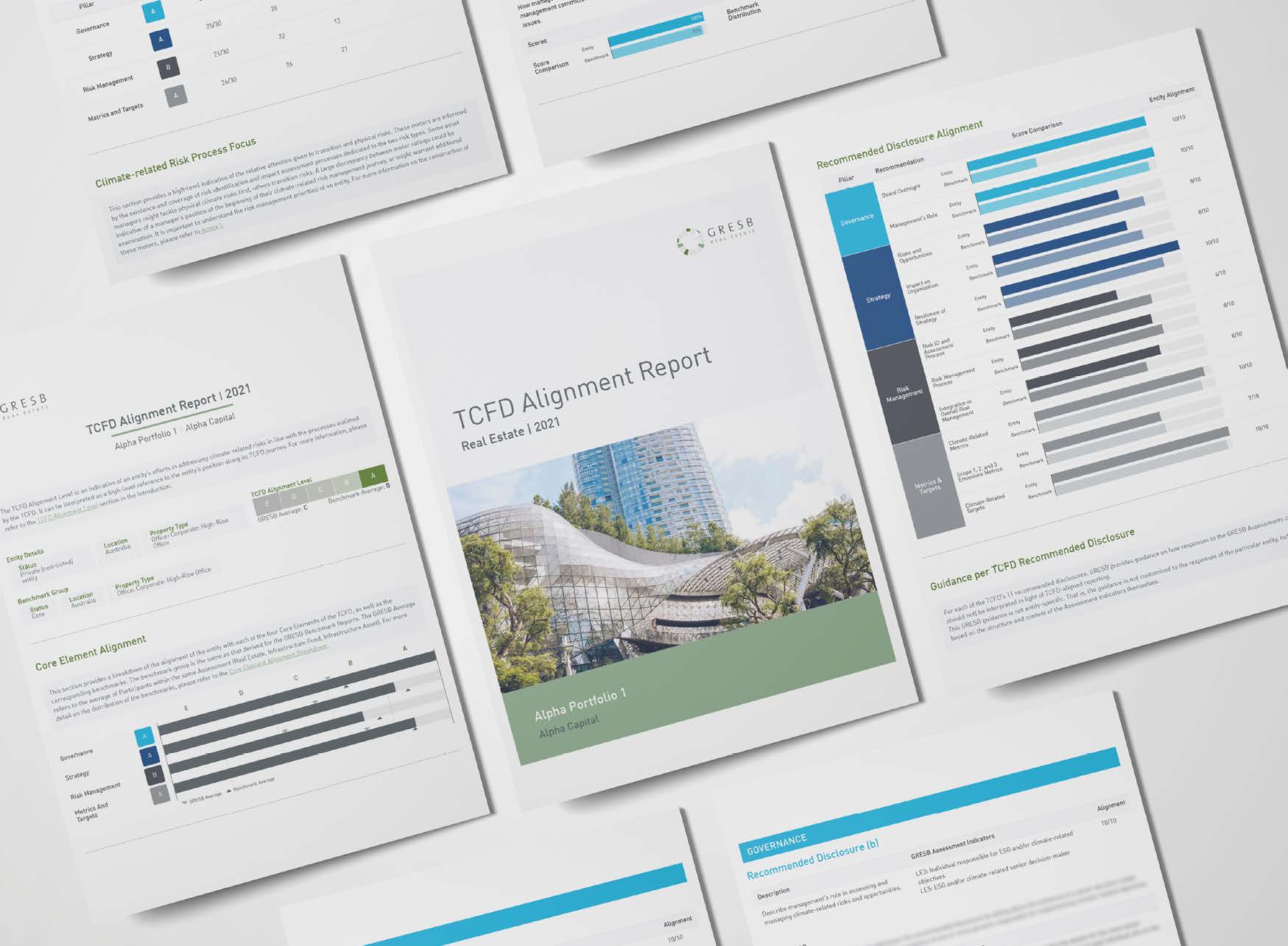 Do more with GRESB
By using GRESB's Transition Risk Report and leveraging CRREM's science-based pathways, you can easily monitor your alignment with international commitments like the Paris Climate Accords.
The report is also useful to support TCFD disclosure efforts, allowing you to better fulfill and enhance several disclosures by considering different climate-related scenarios.
More questions about the Transition Risk Report?
---