Is GRESB for you?
Regardless of region, sector, size, or strategy, all real asset managers have a place in the GRESB Assessments. The GRESB methodology allows for a fair, apples-to-apples comparison of participant performance across sectors, regions, and property types and sub-types based on curated peer groupings. 
The real assets industry stands to play a crucial role in creating a sustainable world and all managers, developers, and asset owners and operators are increasingly expected to actively look at and report on their ESG practices. With many jurisdictions across the world introducing new mandatory ESG-related rules and reporting requirements, ESG is no longer optional.
View our 2022 GRESB participants to see the breadth of coverage and entities participating in GRESB.
When should I get started?
Getting started with GRESB as early as possible is essential to benefit from year-over-year improvements, show investors your commitment to ESG, and to actively contribute to the real assets industry's collective efforts to become more sustainable.
Some managers who are exploring GRESB may consider postponing their participation until they have complete data coverage and "perfect" responses to each question in the assessments. However, this approach can create a chain of delays, pushing participation and the opportunity to learn from the assessment, often causing firms to miss out on timely insights into their performance that would, otherwise, enable significant year-over-year improvements. Delaying participation will also put off recognition of a firm's ESG efforts as these won't be captured in the GRESB benchmark, which represents an important tool for investors as part of their investment decision-making.
For example, when we look at the improvement curve over time of new participants in the real estate benchmark, which you can see below, we see that the average starting score has stayed more or less consistent since 2018 but then jumps in the second year.
Watch our "GRESB Inside ESG: Top 5 Reasons to Join GRESB in 2023" Q&A webinar on-demand to hear about what you can expect in your first year of reporting and the benefits of getting started on your ESG journey now.

There is a long-arc to performance data. […] Each day that goes by puts the recognition of your efforts further in the future."
Thomas Stanchak
Director of Sustainability, Stoneweg US
What about scores?
Some managers who are looking to get started with GRESB may be concerned that assessment mistakes or a lack of data may be seen negatively by investors or result in a low score. This is why we offer all new members a "Grace Period" – the ability to participate in the assessment in the first year without the pressure or expectation to share results with anyone outside your organization.
This option allows you time to familiarize yourself with the GRESB reporting and assessment process without undergoing scrutiny from investors, should you wish to keep your results confidential. All participants can also request a Response Check and take advantage of the Review Period to check and verify submissions. On average, GRESB participants see a 10 point increase in their GRESB score in their second year of reporting.
Some participants may also choose to only participate in the Management Component of the assessment in their first year, which enables them to begin reporting on their ESG practices without needing to delve into performance data until they feel ready. This approach allows managers to start showing their commitment to sustainability and get started while reducing the burden of first-year reporting.
Do I need an ESG consultant to participate?
Reporting on ESG can be time intensive and require significant expertise, so many first-time participants may wonder whether they need to work with an external consultant. While ESG professionals and service providers can offer firms valuable support for their GRESB submission, the GRESB Assessments are designed so they can be completed by the participating firms.
GRESB provides a range of robust resources, guidance, and documentation to guide participants through the submission process, so it is ultimately up to the firm to decide what is right for them based on their own resources, time, and preferences.
When working with a consultant, many first-time participants choose to work with a GRESB Partner. Partners can help you collect, report, and manage your ESG data as well as complete the GRESB Assessments and improve your overall sustainability performance.
GRESB Global Partners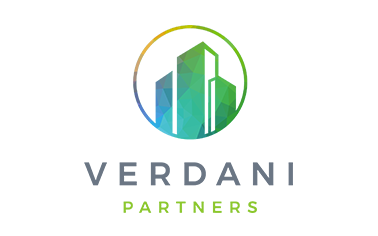 How does the assessment work?
Real estate and infrastructure managers, companies, and asset owners and operators report their ESG data to GRESB on an annual basis. The GRESB Assessments open in April and submissions are accepted until the end of June, with preliminary and final results made available in September and October, respectively. See the full GRESB timeline here.
From their submission, assessment participants receive comparative business intelligence on where they stand against their peers, a roadmap with the actions they can take to improve their ESG performance, and a communication platform to engage with investors.
How do I get started?
Getting started is simple. Get in touch with us to find out more about how the GRESB assessments work, how investors use GRESB data, and more.
We offer our members a suite of services and solutions to help them reach their ESG goals and ensure that they get the most value from their ESG efforts. If you're all set, you can fill out a Participant Request Form.